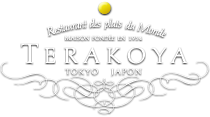 The Corporation TERAKOYA (hereinafter "company"), in order to provide you with goods and services, should request you personal information. We are deeply aware of the importance of protecting this information, it cannot be any healthy relationship with clients without the protection of that personal information. To build a relationship of trust with our customers we publish here our privacy policy (guidelines on the protection of personal information).
No use of the personal information of customers will be made on other occasions than those above mentioned.


In order to deliver goods previously purchased to your designated address.
In order to deliver information by mail, telephone or email regarding products or services of our business, or in the case of the announcement of the start of an event or a campaign.
Without good reason, we will not provide to a third party or another company, your information.
In case you wish to check or change the information we keep about yourself, we will answer you if you can provide proof of your identity (driving licenses, etc.). The transmission of this information and their correction is done without any fees.
The Department in charge of the treatment of personal data:
Our account manager: Takeo Nishihara
Phone: 042-381-1101
E-mail : office@res-terakoya.co.jp
The company observes laws and regulations relating to the management of your personal information.
By appropriate safety measures, we make all our efforts to prevent disclosure, alteration, and the loss of your personal data.
With regard to the processing of personal information, we perform regular reviews of our methods and we constantly strive to improve their treatment.